The Lost Thorn – Review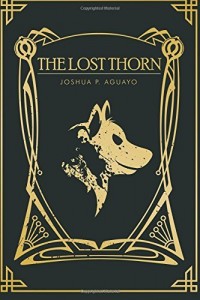 English Below
Rapide sommaire :
Une très belle découverte, bourré d'action et d'idées intéressantes.
Critique plus élaborée…
The Lost Thorn est une autre surprise obtenue du programme Early Reviewer / Membership giveaway de LibraryThing.
L'auteur choisi de mixer plusieurs idées au sein du même roman; plusieurs idées qui ne se retrouve pas souvent ensemble dans la grande famille de la science-fiction.
En gros : science-fiction + dystopia (jusqu'ici ça va) + magie.
Oui, de la magie :) et le tout donne un excellent résultat! L'histoire est bien orientée afin d'inclure la sorcellerie et celle-ci explique également le petit côté dystopia du roman. Les personnages sont intéressants et bien distincts. J'ai particulièrement apprécié Sam et la façon dont l'auteur décrit sa dépendance à la drogue (mini spoiler…).
Mon seul point négatif, et certains pourront être en désaccord, est la taille du roman, que je trouve un peu trop court. J'aurais aimé un peu plus de détails; un bon 100 pages de plus. Mais je pardonne volontiers à l'auteur si j'ai droit à une suite.
Note : 7.5 / 10
Quick summary :
A very cool discovery with a lot of actions and good ideas.
A more detailed review…
The Lost Thorn is another surprise I've got from LibraryThing early reviewer / membership giveaway program.
In this book, the author chooses to mix many different ideas; ideas you don't normally find in the same science-fiction book.
So : science-fiction + dystopia (until here, that's fine) + magic.
Yeah, magic :) and the end result is quite good! The story is build around the sorcery and it also explained the "dystopia context" that we have in the book. The characters are interesting and distinct. Sam is my favorite and I've appreciated how the author choose to describe her drug addiction (mini spoiler…).
My only negative point, and some people may disagree, is the size of the novel which is too small in my opinion. I would have taken an additional 100 pages without any problem. More details, more background, etc… But I will forgive the author gladly if I can get a sequel.
Rating : 7.5 / 10
Amazon : Lost-Thorn-Joshua-P-Aguayo-ebook/dp/B018YNW1O2
LibraryThing : librarything.com/work/17043394
---
Kizumonogatari – Review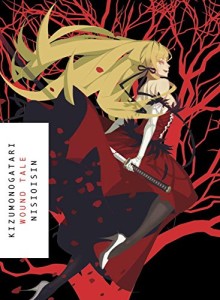 My first idea was to do a proper review, something objective, neutral and ignoring completely than I'm a huge fan of Monogatari series.
But you know what? Screw that.
It's here!!! Thanks to vertical for bringing, translating and distributing it!
OK, a bit of context…
Monogatari is a series of novel by Nisio Isin and a huge success in Japan. Most novels are already adapted as anime and are excellent. The story tells the tale of Koyomi Araragi, a young male who need to deal with various mystical apparitions and creatures.
What distinguish Monogatari from the other Japanese Animes / Mangas / Novels is the dialogs, the complex story and the way this story is told. Many mangas try to deal with complex situation (love, hate, friendship, violence, family, etc) like immature adolescents. I feel Monogatari has a more adult approach and is still able to stay as funny (the toothbrush scene!!) and exiting as hell.
Kizumonogatari, specifically, is the beginning of this huge tale. It's where the faith of Araragi is decided. It's where he crosses Kiss-Shot (the cover), where he meets Hanekawa and becames what we can see in the anime. There is so much in this novel, seriously, go grab it!
My score : 8/10
Some references…
The novel on Amazon : KIZUMONOGATARI-Wound-Tale-NISIOISIN/dp/1941220975
Anime available on Crunchyroll : crunchyroll.com/bakemonogatari
Vertical website : http://www.vertical-inc.com/
---
R.I.P. Lemmy Kilmister
A warrior has fallen today.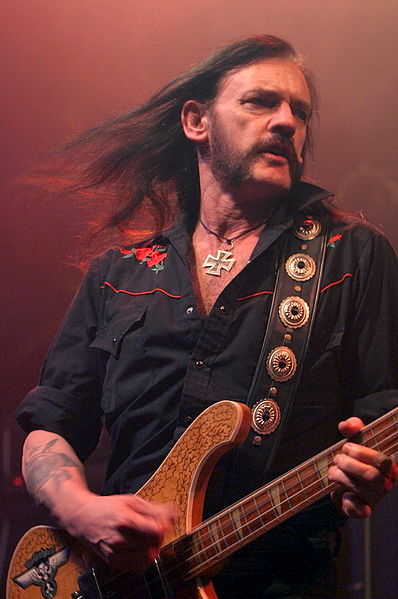 ---
subscribe via RSS